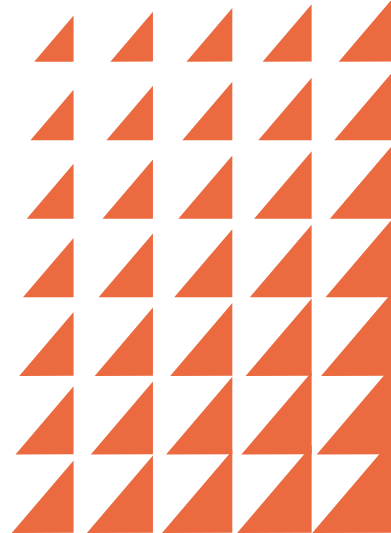 Modular and localized processing technology for recovering high-purity, reusable critical minerals and metals 
Making recovering critical minerals profitable and protecting our future supply chain in a world hungry for a secure and sustainable energy future.
Who is Momentum?
We are technologists, company builders, and responsible world citizens coming together at the nexus of passion, ingenuity, and pragmatism to achieve a common goal. We view the delivery of value and profitability in a diversified global energy portfolio as a necessity for humankind to transition to a decarbonized future.
Our Mission
Momentum Technologies provides safe, scalable, sustainable, and commercially attractive processing technology to energy storage industries, gigafactories, recyclers, waste handlers, and original equipment manufacturers. We aim to satisfy the mounting demand for critical minerals and metals around the globe.
Our Vision
By reimagining and leveraging advanced materials science technology, we are working toward a sustainable future in which every electronic and mobility device on planet earth is powered by reusable raw materials in communities of all sizes. 
OUR TEAM
Mahesh is a senior executive with over 23 years of experience in middle market technology growth companies and in private equity. Most recently he led a proprietary technology company from proof-of-concept to commercialization. Under his leadership the company increased enterprise value, doubled (2x) sales in a four-year period, reached profitability, and generated two new decarbonization spinoff opportunities. His experience includes leading diverse energy investments as a Principal at Potomac Energy Fund, structuring financial transactions and leading engineering diligence for $400 Million+ solar projects at the US DOE Loan Program, and engineering novel emission control technologies at Johnson Matthey. He has an MBA from MIT Sloan School of Management and a Ph.D. in Chemical Engineering from the University of Akron.
Founder & Chief Commercial Officer
Founder & Chief Commercial Officer
Preston holds a B.A. in Economics with a focus in energy through the SMU Cox School of Business. During college, Preston developed an oil company in honor of his late father. He then went to LPI, where he developed his knowledge of Rare Earth industry. Preston founded Momentum in 2016 and was honored to be selected for the Forbes 30 Under 30 in Energy class of 2021.
Founder & Chief Technology Officer
Director of Laboratory, Pilot & Data Ops
Director of Laboratory, Pilot & Data Ops
Wes has spent over 30 years developing database driven technology solutions for companies like Westinghouse, Securitas, and Equifax. He has specialized in working for smaller startups where the ability to adapt to changing roles and responsibilities is needed. Most recently, Wes was working as a fractional CIO helping businesses to implement large company technology solutions at small size business costs.
Turab is a climate enthusiast and a finance and accounting professional. He has experience as an investor, a CFO, an investment banker, and an auditor. He completed a Master in Professional Accounting from The University of Texas at Austin in 2011 and a Master of Business Administration from Stanford Graduate School of Business in 2019.
Product R&D Staff Scientist
Product R&D Staff Scientist
William received his B.S in chemistry from Tarleton State University. He continued his studies at the University of North Texas where he received his PhD in chemistry. Research areas focused on theoretical inorganic chemistry, organometallics, and third-row transition metal catalysis.
Senior Engineer, Process Development
Senior Engineer, Process Development
Sankar received his PhD in Mechanical Engineering from the University of Colorado Boulder. Before Momentum, he was a Senior Engineer for SnapDragon Chemistry. His role at Momentum draws on his expertise in crystallization and membrane processes. His experiences include working in interdisciplinary areas to develop efficient water treatment technologies and resource recovery from plastic waste.
Karthik is a Chemical Engineer with over 12 years of experience and has worked in various fields including pharmaceuticals, oil & gas, and renewable fuel industries. His most recent experience includes leading Process Design activities for Greenfield & Brownfield plants, Front End Design and Engineering (FEED), and Detailed Designed. He also has experience in Continuous Plant Operations, Process Safety Management (PSM), Operational Excellence, and Continuous Improvement. He holds a Master's Degree in Chemical Engineering from Lamar University.
With over 20 years of experience in all functions of the People Operations layout, Nicole specializes in partnering with start-ups to bring their HR foundation to life. Nicole is a connector dedicated to creating an engaged and empowered workforce that carries a sense of belonging and commitment to an organization.
Natalie Liang earned her B.S. in Accounting from North Carolina State University and is pursuing a Certified Public Accountant (CPA) license. Before joining Momentum Technology, she worked for medium and small businesses performing various roles as controller and assistant controller, successfully improving all aspects of accounting operations.
Wiebke Hagendorf-Schroeter
Tech/Engineering Liaison*
Wiebke Hagendorf-Schroeter
Tech/Engineering Liaison*
Educated in Chemistry with a Master's in Science from the University of Rostock, Germany, and a PhD from the University of Hamburg, Germany, Wiebke has spent her career in a variety of industries utilizing her unique capabilities to drive change in technical organizations. Prior to forming her own consulting firm in 2020, most of her career was spent at TOPSOE being deeply involved in catalyst manufacturing scale-up and R&D operations management. In 2013 she pivoted into a P&L leadership role for Dürr Systems' North American air pollution control equipment business, demonstrating her ability to quickly immerse herself into new technologies and functions. Wiebke revitalized the project-based organization by building a high-performance team and a highly collaborative culture, turning the North American business into the most profitable BU within the global division.
Antonio Wood is a project controls professional with 20 years of experience supporting over $10 billion worth of construction projects. He holds an MBA with an emphasis in Finance and International Business from the University of St. Thomas – Cameron School of Business and a B.S. in Global Management & Communications from Wilberforce University.
Senior Advisor, Projects*
Senior Advisor, Projects*
Patrick has nearly 50 years of experience in the energy industry. His experience included executive roles at McDermott International, ABB, and NATCO where he played a key role in the significant growth these companies experienced through the development and implementation of expansion strategies through partnerships, acquisitions, diversifications, and business development. Patrick started his career in the United States Navy and is a graduate of the Louisiana State University (LSU).
Cregg Bossard has more than 45 years' experience in process and project development for mining/minerals/metals, chemicals, environmental remediation, chemical munitions demilitarization, power plants and infrastructure/utilities. Cregg has worked in the areas of research and development, operations, technical sales, engineering, and construction.  

His project management experience includes development studies and process research through large scale EPC/CM (+$2Billion) projects in the United States, Chile, Saudi Arabia, and Guinea. Additionally, Cregg has conducted business in Peru, Bolivia, the United Arab Emirates, Korea, China, India, Canada, United Kingdom, Spain, Australia, Uzbekistan, and Tajikistan. Prior to forming his own project management consultancies and partnerships, Cregg worked for ASARCO, Brown & Root (now KBR), American Cyanamid, Hazen Research, Morrison-Knudsen/Washington Group Int'l/URS and Fluor. 
Investor Representatives on the Board of Directors
Executive Director (USA), TechMet
Managing Director, Freestone
"The transformation of the recycling of critical minerals, metals, and rare earth metals into a cleaner, safer, more profitable business model will go a long way toward reducing the overall negative impact to both the human beings who mine the metals as well as the mechanisms which process them."
Preston Bryant
Founder